PROMO: 5% discount for more than 50€ of Creasol products, + extra 6% discount if you share our products on social networks!
1 free MultiST over 150 EUR and 1 free MultiST with 3 receivers in the cart.
During checkout, click on the blue popup to share products on Facebook to get a voucher for extra 6% discount.
New remote control MultiST, optimized for 433MHz, and new products for home automation systems!!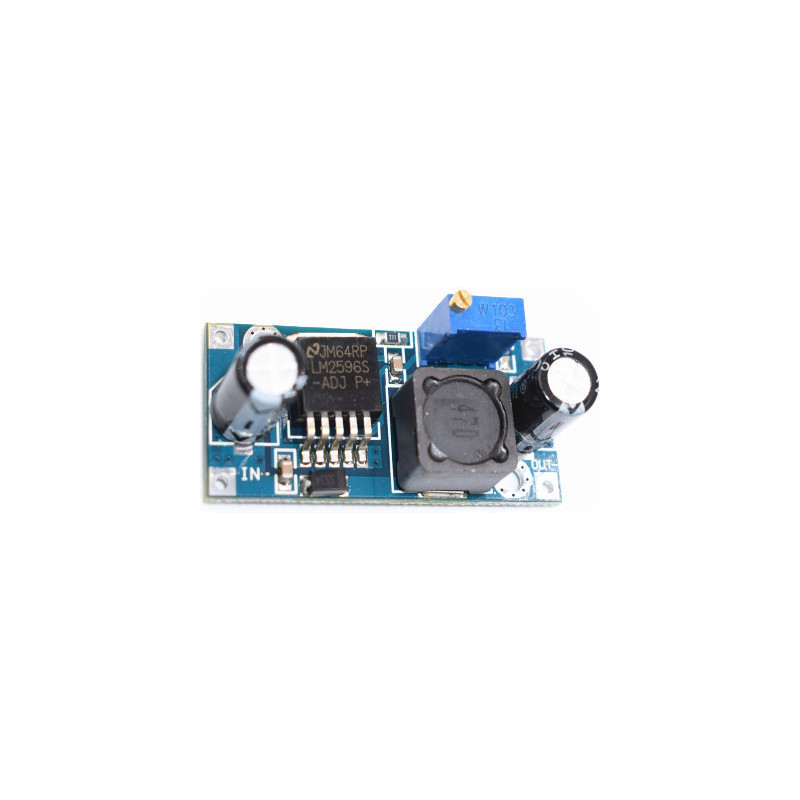  
Switching voltage regulator with LM2596S
Switching mode power supply, voltage regulator.
Output current: 2A.
Vin: from 3 to 35Vdc.
Vout: from 1.5 to 33Vdc, regulated by trimming the potentiometer knob.
Drop-out voltage: 1.5V.
Size: 48x23x14mm
Delivered in 1-2 working days
Full support: most products are designed by us!
Orders are shipped within 1 working day, by post or express courier
24 months warranty, easy return/refund in case of problem
No customer reviews for the moment.