PROMO: 5% discount for more than 50€ of Creasol products, + extra 6% discount if you share our products on social networks!
1 free MultiST over 150 EUR and 1 free MultiST with 3 receivers in the cart.
During checkout, click on the blue popup to share products on Facebook to get a voucher for extra 6% discount.
New remote control MultiST, optimized for 433MHz, and new products for home automation systems!!
 
100m flex cable for RS485 serial bus (and Modbus)
Professional 100m flex cable for RS485 (and Modbus) serial bus. 4 wires + shield: 2*0.22mm twisted (120 ohm impedance, for data) + 2*0.5mm (for supply) + shielding. External diameter 5.5mm.
The ideal cable to connect Creasol DomBus I/O expanders to Domoticz home automation controller.
Delivered in 1-2 working days
Full support: most products are designed by us!
Orders are shipped within 1 working day, by post or express courier
24 months warranty, easy return/refund in case of problem
This cable is specifically designed  for RS485 serial bus (and Modbus).
The twisted pair (yellow+white 0.22mm² wires) has 120 Ohm impedance and permit to get a realiable data transfer at high bitrates and long distance (115200bps for several hundreds of meters).
The red/black wires (0.5mm²) can be used to supply all devices connected to the bus.
The shield is made by a aluminum foil + dreinage tinner copper wire, and should be connected to GND to avoid interferences and crosstalk caused by other cables.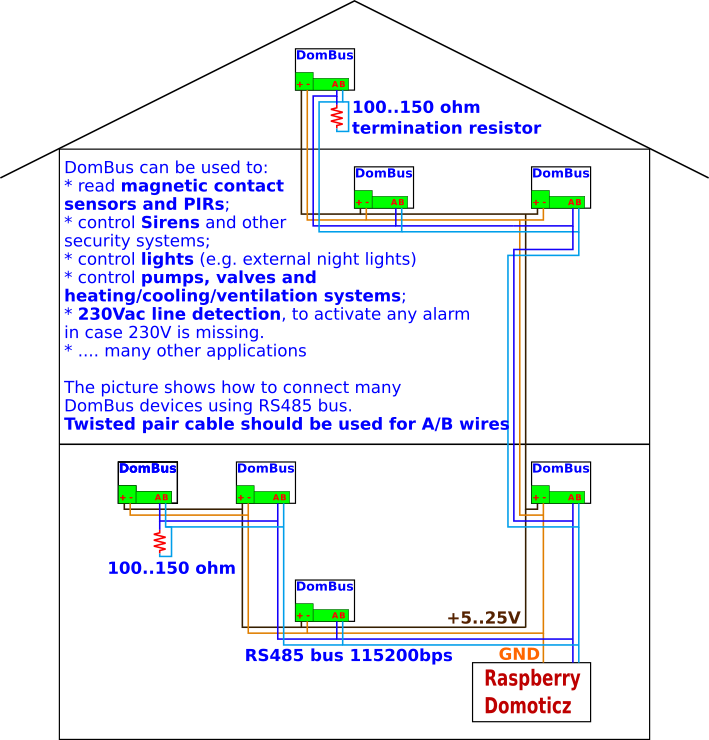 Customers who bought this product also bought: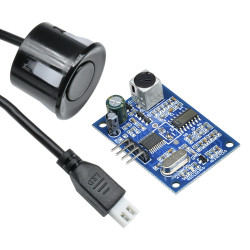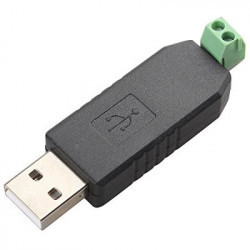 Regular price
€5.86
-30%
Price
€4.10
No customer reviews for the moment.